Tertulia Cellars and the genius of Chef Rich Koby of the Fat Duck Inn come together to create an exquisite Plow and Vine dinner featuring innovative techniques on local produce.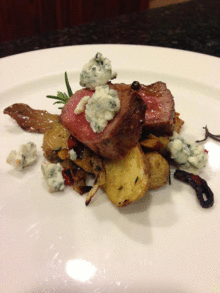 Enjoy a four course Gastro Bistro meal featuring locally sourced produce and wine by Tertulia Cellars. Come early for a glass of wine and a lively game of
Pétanque.
Plow and Vine will be Saturday May 28 starting at 6:30 and ending at 10:30 at Tertulia Cellars which is located at 1564 Whiteley Rd. in Walla Walla. Seating is limited. Tickets can be purchased at http://www.brownpapertickets.com/.